ADMISSION
Application for admission is made in the prescribed form available at the school office.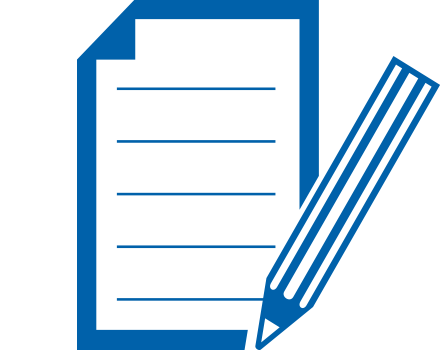 REGISTRATION
Parents may submit application for registering their children in the school office on or after 1st of January. Registration of the name does not guarantee the admission. The idea of registering the names in advance is to estimate the probable number of students seeking admission, to ensure limited number of pupils in each class, to examine the feasibility of opening new divisions and to create a channel to correspond with the parent / guardian to appraise him / her of the latest information about admission.
CRITERIA FOR ADMISSION
Children seeking admission for LKG Class must complete 3 years of age as on 1st June, 4 years for UKG Class and 5 years for Class I. At the time of admission the following documents are required.
Admission form duly completed.
True copy of the birth certificate (for LKG, UKG and Std. I).
Original performance sheet or photocopy of the same, of the last examination passed at the previous school (for class II and above).
Original Transfer Certificate counter signed by the Regional Officer – CBSE or the DEO (for class II onwards).
At the time of admission the student should be personally introduced by the parent/guardian who will be responsible to the school authorities for his/her studies and conduct.
KINDERGARTEN
For admission to LKG, a child should have completed 3 years on the 01st of Jun of the school year in which admission is sought. Similarly the pupils should fulfill the corresponding age requirements for admission to the other classes.